Tree Reports and Tree Surveys are carried out only by our Certified Professional Tree Inspectors who have years of experience.  A tree condition report can be tailored to meet your needs. Our services range from preliminary visual inspection to detailed inspection with specialist decay detection equipment? We have Professional Indemnity Insurance for the advice that we give.
We undertake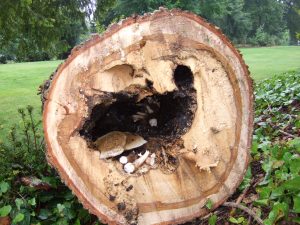 the following:
Tree Health and Safety Surveys/Reports
Tree Decay Detection Testing
Following a survey of your trees, our consultant will prepare a detailed report and advise on recommended works to the tree.
Whether a single tree or a large estate, our expert consultant will advise on any trees that in his opinion may cause damage or injury in his opinion to persons or property.  We recommend remedial works to ensure that trees are maintained in good condition.  We reduce clients' liability associated with trees and provide the best possible defence against any potential negligence claims.
You may require an inspection to satisfy the requirements of your building insurer; support an application to work on protected trees; help the legal liability of tree owners and occupiers of land with trees; avoid costly unnecessary tree works.
We offer you an independent opinion of the risk of trees causing harm and as tree care professionals we always seek to minimise the work prescribed, however it must be remembered that recommendations are always subjective.
We carry out our expert Tree Reports and Tree Surveys for commercial and domestic clients in Northamptonshire, Buckinghamshire, Oxfordshire and Warwickshire. Tree Profiles Ltd is a member of the Arboricultural Association, approved by Trading Standards and a member of Buy with Confidence scheme.